Top 5 Benefits of Using a Channel Manager at your Hotel
With more visibility on different distribution channels, your hotel should attract more reservations than ever before! Even a small increase in occupancy thanks to a Channel Manager will have a very positive effect on monthly and annual revenue. But what are the other benefits to using a Channel Manager at your property?
Disclaimer : If you buy a third-party product or service from this website, HotelMinder may earn a commission. Our editorial team is not influenced by our affiliate partnerships.
A Channel Manager increases your online visibility and lets you take advantage of the Billboard Effect: the opportunity to sell more rooms by connecting to new Online Travel Agencies. Since availability and rates are now automatically updated by the Channel Manager, there is very little additional work for hoteliers.
It also won't come as a surprise to property managers that when a hotel gets increased bookings from Online Travel Agencies (OTAs) and Global Distribution Systems (GDSs), the resulting revenue far outweighs the cost of using a Channel Manager.
But it's not only about booking volume! Aside from the number of bookings, what are the main benefits and advantages of using a Channel Manager at your hotel? Here's taking a look: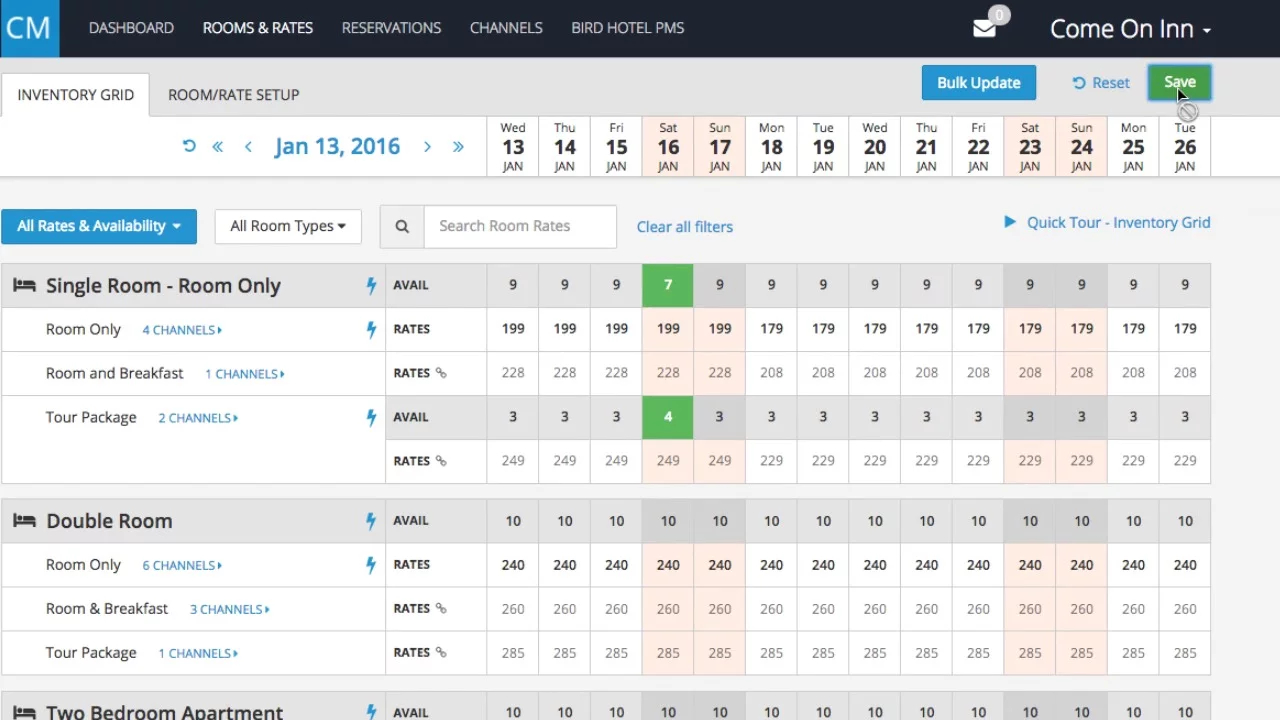 Benefit 1 - Reduced Overbooking
Double booking is often problematic for hotels, especially if all the other rooms are occupied. One of the primary benefits of using a Channel Manager is that it connects all your sales channels and significantly reduces the chance of overbooking by updating occupancy in real-time.
For instance, when the last available room is booked on one channel, all the other connected sales channels will close the hotel's availability. In case there is a cancellation, the room will become available again everywhere. However, hoteliers should note that while a Channel Manager cannot guarantee 100% reliability, it's often a much better choice than updating information across channels manually.
Benefit 2 - Increased Efficiency
One of the biggest Channel Manager advantages is that it transforms your property's online presence. It oversees and updates information, such as room inventory, rates, and sometimes content, across all distribution channels in real-time. This consequently increases bookings and revenue and makes your small hotel business much more efficient.
Centralizing and automating channel management with a Channel Manager means you won't need to log in to the extranet of each OTA one by one to update prices and inventory: you will be able to do that it one click. You can avoid human mistakes by automating recurring tasks!
Are you looking to:
Optimize occupancy, revenue or ADR?
Upgrade your software stack?
Solve a distribution or tech issue?
Improve your hotel online marketing?
Get in touch today!
Are you looking to:
Optimize occupancy, revenue or ADR?
Upgrade your software stack?
Solve a distribution or tech issue?
Improve your hotel online marketing?
Book a Meeting Today
Benefit 3 - Occupancy Growth
When you use a Channel Manager, you get the opportunity to broaden your hotel's visibility. Your property can reach more businesses and both domestic and international travellers. This increases the chance of rooms getting booked by up to 10% or more.
Also importantly: the real-time functionality of the Channel Manager software means that a room becomes available everywhere online as soon as it's made available in your Property Management System. Think about a last-minute cancellation: for a booking that starts on the same day: as soon as the system learns about the cancellation, the same room will immediately be available for sale online.
Benefit 4 - Saved Time
You may already be aware of the endless administrative tasks that come with managing and updating information on OTAs like Booking.com, Expedia, Airbnb, etc. When you think about it, you will realize how much time is wasted logging into the backend of different channels and updating data manually.
The most important Channel Manager benefit is that reservation data is automatically updated, which results in saved time. No need to copy guests' booking information: if you link your channel manager to your Property Management System, the information arrives directly into the system (read our article: What is a Hotel PMS and why use one?).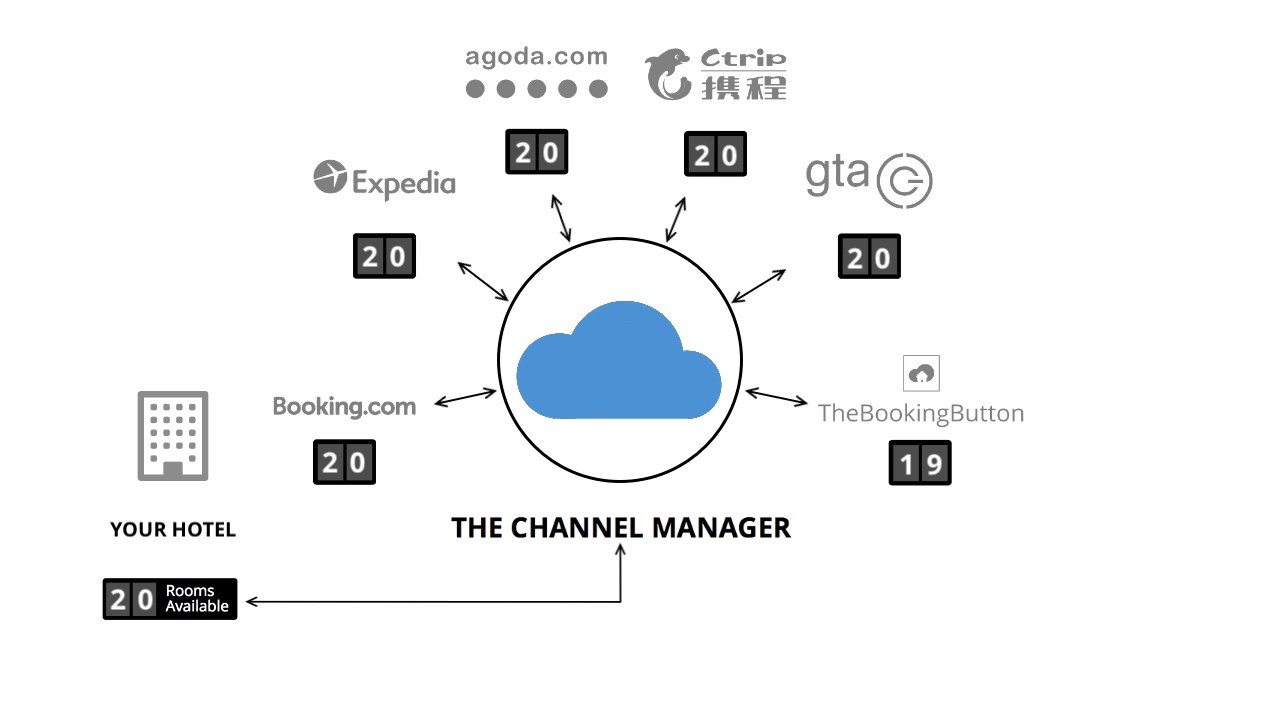 Benefit 5 - Improved Profitability
Channel Management technology can easily be integrated with your hotel's primary booking engine to promote the best value for direct bookings. Doing this will ensure that your property is always at the forefront of guest and customer acquisition. Features like rate automation and rules will be able to maintain the best pricing strategy with hardly any effort and in real-time.
Another way to increase profits using a Channel Manager is to create discounted rates, set a minimum duration requirement, and stop-selling rooms and packages to improve profits. You can also use Revenue Management basic techniques: adopt a dynamic pricing strategy, start "playing" with rates and length of stay restrictions to increase sales and boost profitability.
Now that we've convinced you to use a Channel Manager at your hotel, here's: How to Maximize your Hotel Online Presence With a Channel Manager.
To find the best Channel Manager for your accommodation business, browse our curated, regularly updated List of the Top 10 Best Channel Manager Software.
---
---
Article written by

HotelMinder
HotelMinder is a hospitality consulting agency providing services in operations, strategy, digital marketing and technology to independent Hotels.
---
Browse Academy
---
Find the best technology and expert services for your hotel business.
---
Read more on HotelMinder Academy
All the knowledge you need to transform your hotel's digital presence and maximize performance!
Work with us to upgrade your hotel,
maximising revenue & efficiency!

We Assess

We evaluate objective(s), defining opportunities and setting goals.

We Plan

We make a plan detailing what should be done to help reach set goals.

We Do

We implement change, as planned, within set timeline and budget.